Authentic Indian Cuisine

New
in Aalsmeer
We warmly welcome you to come and enjoy your food in our restaurant in a peaceful and beautiful nature. Within walking distance of Amsterdamse Bos & Amstelveen Westwijk. Just behind Loogman car wash Indian Hut welcomes you to a truly grand menu where we have a selection of unique and authentic dishes. We at Indian Hut use the finest herb and spices. All our dishes are free from artificial colouring, additives or preservatives. The flavours of our dishes are created with natural ingredients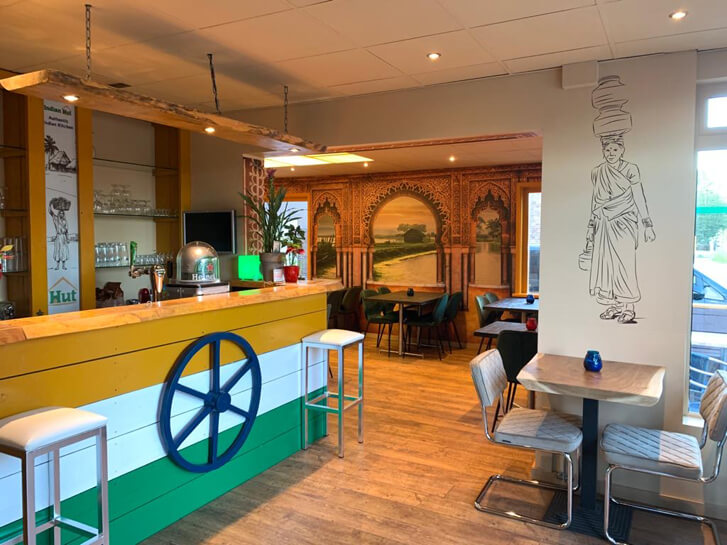 A truly unique

dining experience

Our expansive menu goes well beyond Balti and Korma in a bid to elevate the nation's favourite cuisine.
Suhas Sanmukh
Authentic Indian Taste !
Had a really pure Indian taste food after a long time in Netherlands. The staff is smilling and helpful. Must try whenever you crave Indian food 🙂
Suhas Sanmukh
Muthu Ibrahim Ansari
Great Taste (For now take out option is only available). Good authentic Punjabi foods. Tried Veg. Biryani which is much better compared to most restaurants in and around Amsterdam. Definitely recommended one to taste Indian foods!
Muthu Ibrahim Ansari
Erika Figabomba
one of my favourite Indian spot outside Amsterdam! Many options for vegetarian and meat eaters. Everything is rich in tasty and well prepared.
Erika Figabomba
Murat Bas
Had an amazing food experience here. You can see and taste that the food was prepared with passion. Best Indian restaurant I have been to so far. The staff is very nice as well. I will definitely come back!
Murat Bas